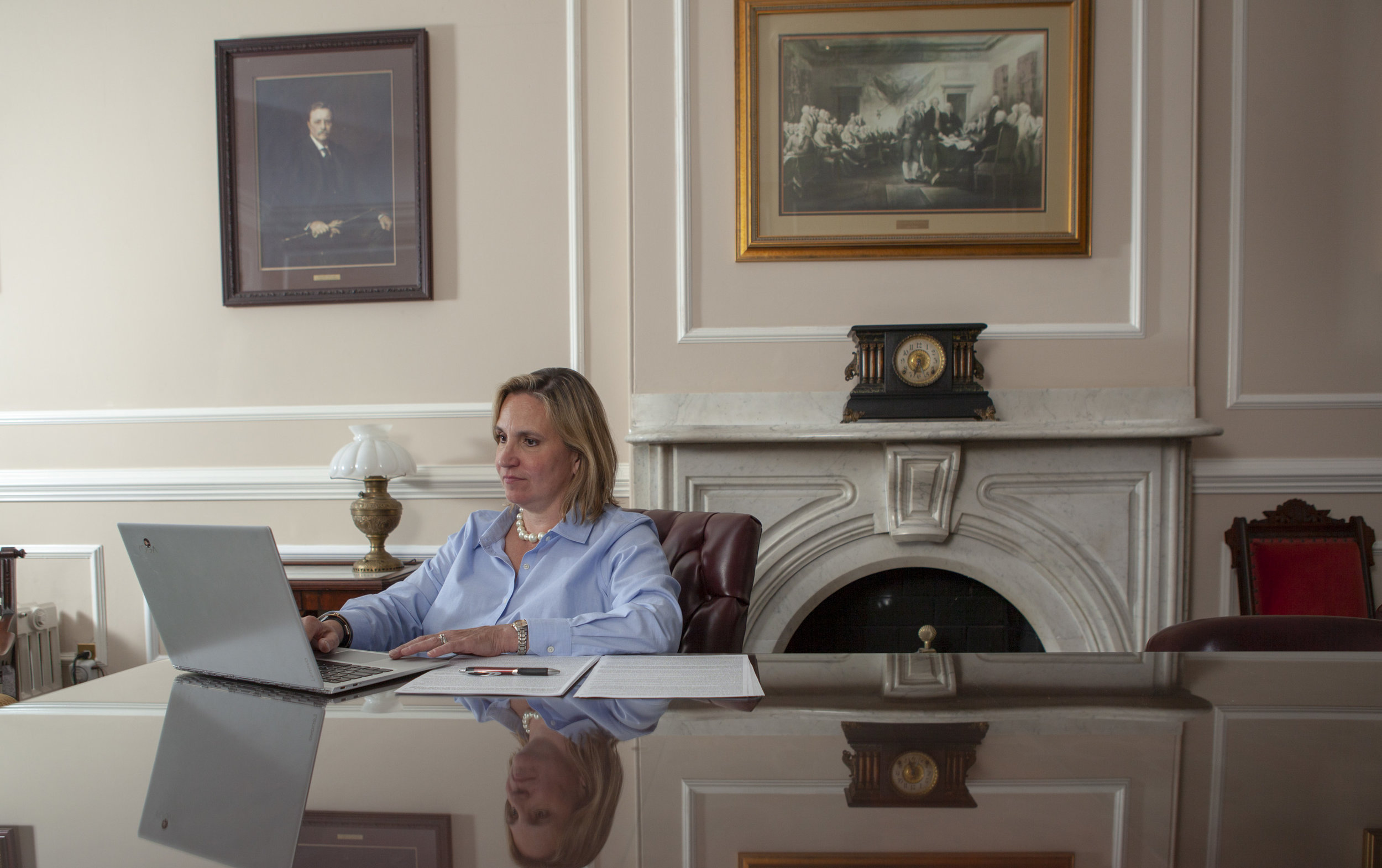 We need leaders with perspective and experience in government, business, and the community.
GOVERNMENT
Christina Sappey uses an "and", not "or", approach to leadership.
With over 12 years of government experience, Christina will deliver on what needs to get done - she knows and has worked with people in both parties, and can easily navigate complex governmental processes.
She has served as Chief of Staff to former State Representative Barbara McIlvaine Smith (D156), Director of Legislative Initiatives to State Senator Andy Dinniman (D19), and most recently, Chief of Staff to State Representative Carolyn Comitta (D156).
Christina's long track record as a compassionate moderate is well known throughout Chester County and Harrisburg. She is known to listen and work collaboratively with others to create practical solutions.
Christina believes that a budget is representative of an elected official's priorities, and she will work to ensure that education and environmental protection are properly funded and implemented.

BUSINESS
Christina Sappey knows business.
She previously managed businesses ranging from a small $100,000 family-owned retail business to a $30 million division within a nation-wide fashion corporation.
Christina understands the business mindset, from start-ups to established corporations. She's worked with businesses to open new stores, strategize pricing, purchase goods, and analyze market trends.
Her business experience will ensure that Chester County economic interests are well-represented in Harrisburg. Christina will also use her business acumen to bring innovation and family-sustaining job growth to our community and across Pennsylvania.

COMMUNITY
"I have an incredible love of place for Chester County."
Christina Sappey and her husband are 25 year residents and taxpayers of Chester County. She is an active and engaged member of the community.
While raising their children in Chester County, Christina served on the education committee at her church, taught Sunday School, and volunteered at her children's schools. She is a proud public school parent and has volunteered on various school sports and extracurricular teams.
Concerned by the increasing impact of traffic on the historic village of Marshallton and surrounding area in West Bradford, Chris and several other residents founded the Marshallton Conservation Trust (MCT), a registered 501C3 non-profit, where she has been a board member since 2009.